SEARCH > Keyword
Club Benefit
Member Benefit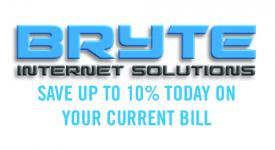 Bryte Internet Solutions
Bryte Internet Solutions
Utilities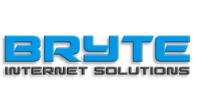 Contact Person:
Email: info@bryte.co.nz
Phone: 0800 4 BRYTE (0800 427 983)
Website: http://clubsave.co.nz/
Access to real savings on your internet bill just got easier thanks to Bryte Internet Solutions.
Sign up today and Bryte will offer you 10% off your current internet bill or 5% off when you upgrade to a faster connection.
To sign up and start saving today visit clubsave.co.nz and complete the online form.
If you have any questions please contact info@bryte.co.nz or call 0800 4 BRYTE.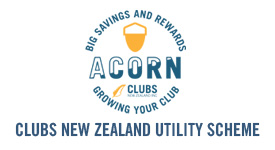 Clubs New Zealand Utility Scheme
Clubs New Zealand Utility Scheme
Utilities
Tiger Technology Ltd with Raben Enterprises NZ Ltd has been commissioned on behalf of Clubs New Zealand to put in place a Utility Scheme to help all Member Clubs to reduce their monthly Electricity and Gas costs.
This is a New Zealand wide Clubs New Zealand Utility Scheme designed to cut the electricity and gas costs for all Clubs New Zealand Member Clubs so collectively you will all share in the buying power as one.
In order for your club to get a Clubs New Zealand Electricity and Gas quote please complete the ​form below and send to clubsscheme@tigertechnology.co.nz​
or post it to:
PO Box 128-007, Remuera, Auckland    1050
Clubs Utility Scheme Request Form
Additionally Tiger Technology Ltd with Raben Enterprises NZ Ltd is also offering a Members Utility Scheme whereby all Club Members can benefit in a reduced monthly Utility Bill if they join or participate.
There will be monthly savings for all Members as they will collectively share in the buying power as one with the Member Clubs.
In order for you to get a Clubs New Zealand Electricity and Gas quote please complete the following form and send to memberscheme@tigertechnology.co.nz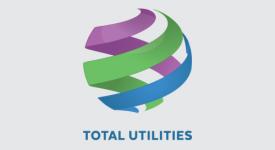 Total Utilities
Total Utilities
Utilities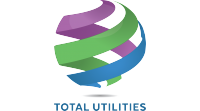 Contact Person: Linda MacIver
Email: linda@tumg.co.nz
Phone: 09 576 2107
Website: https://totalutilities.co.nz/
Total Utilities is widely acknowledged as being one of the top three independent energy consultants in New Zealand.
As such, we have worked with over 100 Clubs New Zealand members over the years driving down your electricity costs nationally.
We have done this by including chartered clubs in our monthly Bulk Electricity Tenders. These Bulk Tenders include major corporates together with much smaller businesses.
By doing this, we maximise your purchasing power and in the process ensure that all applicable energy retailers are given the opportunity to quote for your business.
If Clubs NZ members spending less than $25000 a year on electricity would therefore like to be included in one of our Bulk Electricity Tenders before 1 October this year, please:
Sign and return the Electricity Customer Authority (which you can download using the link below) to us
Provide us with a full copy (all pages/both sides) of a recent set (all individual accounts) of monthly electricity accounts.
We will then do the rest on the basis of fixed annual Electricity Tender Fees during the term of the recommended new Energy Supply Agreement obtained by us for you, of $275 plus GST per year (or 75 cents/day). This contract term is usually for either two or three years.
Our year 1 Electricity Tender Fee invoices are issued within 60 days of submission of our Energy Tender Report/recommendations to you.
Subsequent annual fees are issued at 12-monthly intervals after year 1 invoice submission.
All our invoices are payable in full to us within 30 days of invoice submission
Business Authorisation Form - Electricity
Please visit our website www.totalutilities.co.nz for further details or contact Richard Gardiner on 09 576 2107, 021 619 654 or email richard@tumg.co.nz if you have any queries on the above.