SEARCH > Keyword
Club Benefit
Member Benefit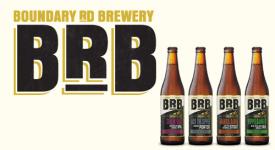 Boundary Road Brewery
Boundary Road Brewery
Hospitality / Beverages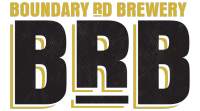 Contact Person: Jason Naylor
Email: sales@boundaryroadbrewery.co.nz
Phone: 0800 420 001
The Boundary Road Brewery is situated on Boundary Road, nestled in the foothills of the Hunua ranges south of Auckland. Boundary Road Brewery is the beer division of Independent Liquor, which was brought by Asahi, one of the world's greatest brewers in 2011.
The Boundary Road Brewery produces Wild Buck New Zealand Ale and Golden Lager, NZ Pure, NZ Pure Summer and Haagen and brews under licence international brands such as Carlsberg, Tuborg and Kingfisher.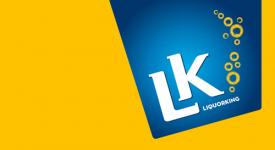 Liquor King
Liquor King
Hospitality / Beverages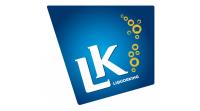 Contact Person: Penny Powell
Email: lkdebtors@lionco.com
Phone: 09 347 2022
Website: www.lk.co.nz
By signing up for a Liquor King trade account your club will automatically receive Gold Status Pricing, access to fantastic deals and much more.
Owned by Lion, Liquor King have access to an extensive library of over 8,000 wines, beers, spirits and merchandise available from their 40 physical stores nationwide and complemented by their online store offering full ordering and delivery capabilities.
SIGN UP TODAY
To sign your club up today download the customer application form below;
Download the Liquor King Customer Application Form Here
On completion of the form please email to lkdebtors@lionco.com ,hand into your local Liquor King store or post to;
Liquor King, PO Box 17-306, Greenlane, Auckland 1546
If you have any questions regarding the customer application process or require assistance completing the form please contact;
Penny Powell – Liquor King | DDI: 09 347 2022 | Email: lkdebtors@lionco.com
WHY TRADE WITH LIQUOR KING
ACCESS EVERY PRODUCT YOU NEED, IN ONE EASY ORDER – Liquor King work with all major suppliers and carry over 8,000 wines, spirits, beers (tap and pack), premium non and low alcoholic beverages, ice, bar tools and serve ware, premium bar snacks, branded merchandise and beyond, and with over 236 suppliers, if they don't have it, they can get it.
 ORDER YOUR WAY, 24/7 - phone, email, or online, or pop in with your Cash n' Carry card for extra discounts.
PAY YOUR WAY, 24/7 - set up a Trade Account, or Cash & Carry
 ENJOY DELIVERY, CHILLED & SAME DAY - depending on your area, if out of zone Liquor King deliver within 2 days nationally.
SUPPLEMENT CURRENT SUPPLY EASILY - with no exclusivity clauses and an easy sign up process Liquor King are a great back up supply option for your current pourage contract or preferred supplier, giving you more choice and freedom. Never run out again!
ACCESS HIRAGE TOOLS - like temprite systems, glassware or chiller trailers for those occasional events when you need to scale up but don't want to invest in new assets
ACCESS PREFERENTIAL PRICING - as a Clubs New Zealand Member Club, you will enjoy Liquor Kings top tier LK Trader Gold Pricing meaning you will automatically receive Liquor Kings best price policy, biggest discounts and other benefits without the need to achieve any annual spend or ranging hurdles.
EXPERTISE - Across the team Liquor King have 100's of years industry and hospitality experience and it is their absolute passion to partner businesses with the right options to grow their business. You can talk to Liquor King about: