SEARCH > Keyword
Club Benefit
Member Benefit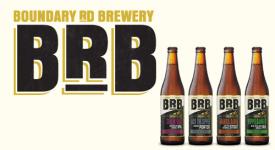 Boundary Road Brewery
Boundary Road Brewery
Hospitality / Beverages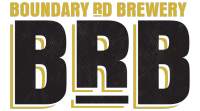 Contact Person: Jason Naylor
Email: sales@boundaryroadbrewery.co.nz
Phone: 0800 420 001
The Boundary Road Brewery is situated on Boundary Road, nestled in the foothills of the Hunua ranges south of Auckland. Boundary Road Brewery is the beer division of Independent Liquor, which was brought by Asahi, one of the world's greatest brewers in 2011.
The Boundary Road Brewery produces Wild Buck New Zealand Ale and Golden Lager, NZ Pure, NZ Pure Summer and Haagen and brews under licence international brands such as Carlsberg, Tuborg and Kingfisher.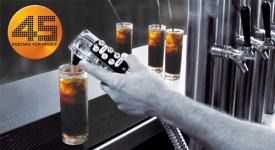 Fountain Drinks
Fountain Drinks
Hospitality / Beverages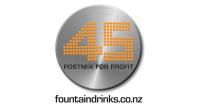 Contact Person:
Email: info@fountaindrinks.co.nz
Phone: 0800 444 403
Website: http://www.fountaindrinks.co.nz/
Fountain Drinks have providing great postmix and service since 1997.
Fountain Drinks are offering Clubs New Zealand members their high quality postmix syrups at a 10% discounted price.
They can also provide postmix systems for a monthly fee that includes service, maintenance and parts.  If your club owns its own postmix equipment you can still benefit from the fantastic prices on syrup.
For surefire savings on your mixes, please contact Fountain Drinks today on 0800 444 403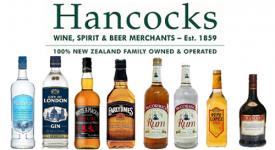 Hancocks
Hancocks
Hospitality / Beverages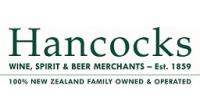 Contact Person: Tim Martin
Email: tim.martin@hancocks.co.nz
Phone: 021 958 649
Website: https://www.hancocks.co.nz/
Hancocks are proud to make available to you a range of well known wines, spirits and beers that have been enjoyed across New Zealand for many years. These are brands and products that you and your club members trust. Stocking our brands will give you confidence as you can feel assured that your members will purchase them time and again.
We can support you to run events for your members. So you and your club make a profit that will assist in running your club and help build a positive future for all concerned.
Why deal with Hancocks?
Personal Account Manager looking after your Clubs interests on a regular basis
Depending on your need they can book in monthly meetings to keep you up to date with new products, current deals, product promotions and industry trends and events
Club appropriate, brand sponsored promotional activities. Examples include: instant scratch and win prize kits, winemaker dinners and wine of the month. Please ask your Hancocks rep for more details
Tailor made or generic promotions to help drive sales, increase membership and reward existing members
Free Hancocks product training for staff once you sign on to use our products
Free wine list printing (conditions apply, ask your Hancocks rep for more details)
For all direct accounts - guaranteed next day delivery (Mon - Fri only, order cut-off times apply)
Purchasing flexibility via Gilmours or WATS - where applicable promotional support will still be offered
We work with DB to partner our wine & spirits to their beer for contract agreements
Get in touch today to find out!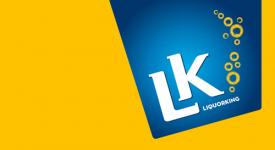 Liquor King
Liquor King
Hospitality / Beverages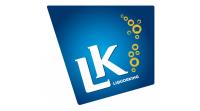 Contact Person: Penny Powell
Email: lkdebtors@lionco.com
Phone: 09 347 2022
Website: www.lk.co.nz
By signing up for a Liquor King trade account your club will automatically receive Gold Status Pricing, access to fantastic deals and much more.
Owned by Lion, Liquor King have access to an extensive library of over 8,000 wines, beers, spirits and merchandise available from their 40 physical stores nationwide and complemented by their online store offering full ordering and delivery capabilities.
SIGN UP TODAY
To sign your club up today download the customer application form below;
Download the Liquor King Customer Application Form Here
On completion of the form please email to lkdebtors@lionco.com ,hand into your local Liquor King store or post to;
Liquor King, PO Box 17-306, Greenlane, Auckland 1546
If you have any questions regarding the customer application process or require assistance completing the form please contact;
Penny Powell – Liquor King | DDI: 09 347 2022 | Email: lkdebtors@lionco.com
WHY TRADE WITH LIQUOR KING
ACCESS EVERY PRODUCT YOU NEED, IN ONE EASY ORDER – Liquor King work with all major suppliers and carry over 8,000 wines, spirits, beers (tap and pack), premium non and low alcoholic beverages, ice, bar tools and serve ware, premium bar snacks, branded merchandise and beyond, and with over 236 suppliers, if they don't have it, they can get it.
 ORDER YOUR WAY, 24/7 - phone, email, or online, or pop in with your Cash n' Carry card for extra discounts.
PAY YOUR WAY, 24/7 - set up a Trade Account, or Cash & Carry
 ENJOY DELIVERY, CHILLED & SAME DAY - depending on your area, if out of zone Liquor King deliver within 2 days nationally.
SUPPLEMENT CURRENT SUPPLY EASILY - with no exclusivity clauses and an easy sign up process Liquor King are a great back up supply option for your current pourage contract or preferred supplier, giving you more choice and freedom. Never run out again!
ACCESS HIRAGE TOOLS - like temprite systems, glassware or chiller trailers for those occasional events when you need to scale up but don't want to invest in new assets
ACCESS PREFERENTIAL PRICING - as a Clubs New Zealand Member Club, you will enjoy Liquor Kings top tier LK Trader Gold Pricing meaning you will automatically receive Liquor Kings best price policy, biggest discounts and other benefits without the need to achieve any annual spend or ranging hurdles.
EXPERTISE - Across the team Liquor King have 100's of years industry and hospitality experience and it is their absolute passion to partner businesses with the right options to grow their business. You can talk to Liquor King about: