SEARCH > Keyword
Club Benefit
Member Benefit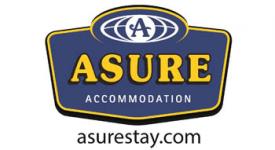 ASURE Accommodation Group
ASURE Accommodation Group
Travel / Tours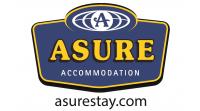 Contact Person: Dorothy Nolan, Office Manager
Email: office@asureaccommodation.co.nz
Phone: 0800 278 739 / + 64 9 320 5913
Website: http://www.asurestay.com/
Founded in 2007, ASURE Accommodation Group is a nationwide group of over 50 motels, motor inns, motor lodges and apartments strategically placed throughout New Zealand, offering you quality, affordable accommodation.
The ASURE style of accommodation is perfect for both business trips and family holidays.  Some properties have SPA pools, SPA baths and swimming pools where you can relax after a busy day, DVD and SKY TV for your entertainment.
ASURE Accommodation Group are offering all members of Clubs New Zealand 10% off their booking per day when booking through the www.asurestay.com website*
To take advantage of this great offer simply visit www.asurestay.com and use the promo code CLUBS NZ when booking or call Central Reservations 0800 278 739 (+64 9 320 5913) again quoting the promo code CLUBS NZ .
In addition to the 10% discount, when members stay at 3 or more ASURE properties throughout New Zealand they will be entitled to $100 off their 10th night stay - using ASURE's loyalty programme.
For more information visit www.asurestay.com