SEARCH > Keyword
Club Benefit
Member Benefit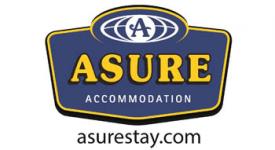 ASURE Accommodation Group
ASURE Accommodation Group
Travel / Tours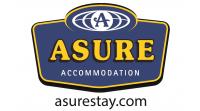 Contact Person: Dorothy Nolan, Office Manager
Email: office@asureaccommodation.co.nz
Phone: 0800 278 739 / + 64 9 320 5913
Website: http://www.asurestay.com/
Founded in 2007, ASURE Accommodation Group is a nationwide group of over 50 motels, motor inns, motor lodges and apartments strategically placed throughout New Zealand, offering you quality, affordable accommodation.
The ASURE style of accommodation is perfect for both business trips and family holidays.  Some properties have SPA pools, SPA baths and swimming pools where you can relax after a busy day, DVD and SKY TV for your entertainment.
ASURE Accommodation Group are offering all members of Clubs New Zealand 10% off their booking per day when booking through the www.asurestay.com website*
To take advantage of this great offer simply visit www.asurestay.com and use the promo code CLUBS NZ when booking or call Central Reservations 0800 278 739 (+64 9 320 5913) again quoting the promo code CLUBS NZ .
In addition to the 10% discount, when members stay at 3 or more ASURE properties throughout New Zealand they will be entitled to $100 off their 10th night stay - using ASURE's loyalty programme.
For more information visit www.asurestay.com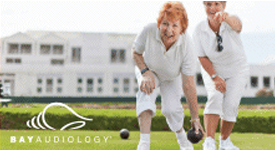 Bay Audiology
Bay Audiology
Health / Wellbeing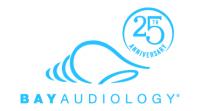 Contact Person:
Email:
Phone: 0800 800 854
Website: http://bayclubsnz.co.nz/
Bay Audiology is the leading audiology service provider in New Zealand, and is part of the world's largest group of hearing clinics.
With us you can benefit from:
The most advanced hearing aid technology
Expert audiologists who are trained at the forefront of innovation and diagnosis
The latest in testing, fitting and programming equipment
As members of Clubs New Zealand we are happy to offer you an exclusive discount of up to $250 on hearing aids. Your nominated club will also receive the same amount donated back. That's a win for everyone!
To take advantage of this deal, please click here or call 0800 800 854 to arrange your free appointment.
Why choose Bay Audiology?
Bay Audiology has been helping New Zealanders to hear better for 25 years! You can have confidence that you will get the best advice, the best price and the best in after-care support.
We are proud to offer the following:
Money back guarantee. To ensure you are 100% happy we have a 60 day money back guarantee.
Length of warranty. At Bay Audiology we are pleased to offer a 3 year warranty.
Continuous aftercare. We work hard to find the perfect solution for your needs, and continue to look after you and your needs for years to come.
Wide range of technology. It's important that you are shown a wide range of hearing aids of different makes, features and prices. We are not affiliated with any one particular manufacturer which allows us to offer you an extensive range of options.
Great Service. We take pride in our experience, knowledge and gold standard client service.
Location of clinic. With over 85 clinics nationwide, we are never far from helping you whether at home or on holiday.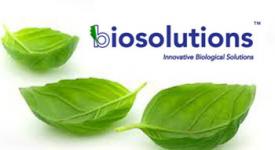 Biosolutions
Biosolutions
Cleaning / Hygiene
Biosolutions Group specializes in research and development, as well as manufacturing and producing high performance professional cleaning products.
Combing innovation, technology and efficiency, Biosolutions manages to surpass the highest global standards, by providing biotechnological and ecological professional hygiene and cleaning products.
By concentrating on the four P's, People, Planet, Performance and Profit Biosolutions have created a holistic solution for removing harmful chemicals from the environment.
Biosoultions products use a formulation mix of good bacteria (bacillus subtilis), fermentation extracts and surfactants designed to remove dirt at the source and create an ecological environment. This makes them safe to use, economical, environmentally friendly and most importantly effective!
Click the link below to view the Biosolutions range of cleaning products
To find out more about the Biosolutions Range and how your club could save up to 40% on product costs contact Biosolutions today on 021 023 24118 or email info@biosolutionsgroup.com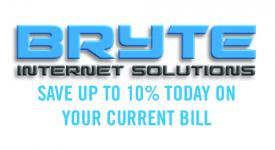 Bryte Internet Solutions
Bryte Internet Solutions
Utilities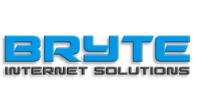 Contact Person:
Email: info@bryte.co.nz
Phone: 0800 4 BRYTE (0800 427 983)
Website: http://clubsave.co.nz/
Access to real savings on your internet bill just got easier thanks to Bryte Internet Solutions.
Sign up today and Bryte will offer you 10% off your current internet bill or 5% off when you upgrade to a faster connection.
To sign up and start saving today visit clubsave.co.nz and complete the online form.
If you have any questions please contact info@bryte.co.nz or call 0800 4 BRYTE.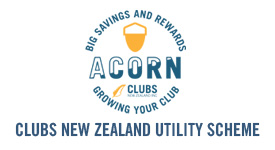 Clubs New Zealand Utility Scheme
Clubs New Zealand Utility Scheme
Utilities
Tiger Technology Ltd with Raben Enterprises NZ Ltd has been commissioned on behalf of Clubs New Zealand to put in place a Utility Scheme to help all Member Clubs to reduce their monthly Electricity and Gas costs.
This is a New Zealand wide Clubs New Zealand Utility Scheme designed to cut the electricity and gas costs for all Clubs New Zealand Member Clubs so collectively you will all share in the buying power as one.
In order for your club to get a Clubs New Zealand Electricity and Gas quote please complete the ​form below and send to clubsscheme@tigertechnology.co.nz​
or post it to:
PO Box 128-007, Remuera, Auckland    1050
Clubs Utility Scheme Request Form
Additionally Tiger Technology Ltd with Raben Enterprises NZ Ltd is also offering a Members Utility Scheme whereby all Club Members can benefit in a reduced monthly Utility Bill if they join or participate.
There will be monthly savings for all Members as they will collectively share in the buying power as one with the Member Clubs.
In order for you to get a Clubs New Zealand Electricity and Gas quote please complete the following form and send to memberscheme@tigertechnology.co.nz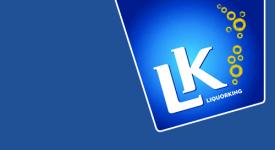 Liquor King VIP
Liquor King VIP
Hospitality / Beverages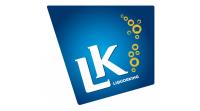 Contact Person:
Email:
Phone:
Website: http://clubsave.co.nz/
As a member of the Clubs New Zealand community you can now access exclusive discounts and special offers with Liquor Kings Gold Status Pricing.
Owned by Lion, Liquor King have access to an extensive library of over 8,000 wines, beers, spirits and merchandise available from their 40 physical stores nationwide and complemented by their online store offering full ordering and delivery capabilities.
Signing up is easy! Visit clubsave.co.nz complete the online form and the rest will be taken care of for you (you can also sign up for other offers at the same time).
VTNZ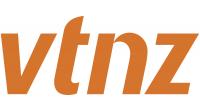 Contact Person: Simon Goode
Email: simon.goode@vtnz.co.nz
Phone: 0800 88 88 69
Website: https://vtnz.co.nz/
Pop into your local VTNZ and get road ready today. Their trained Automotive Technicians can take care of your WoF, CoF, Rego, Road User Charges and Licensing, and can sort most simple replacements on the spot.
As a member of a Clubs NZ club, you can get 15% off your WoF and Basic Service at VTNZ, and 8.5% off your Pre-Purchase Assessment. It's easy – just show your membership card and quote account number 306646. Clubs also get a 2.5% rebate on these discounted services at VTNZ.  
For more information and to find your nearest VTNZ branch, visit www.vtnz.co.nz