SEARCH > Keyword
Club Benefit
Member Benefit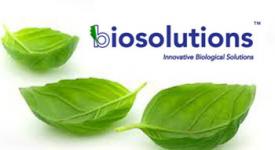 Biosolutions
Biosolutions
Cleaning / Hygiene
Biosolutions Group specializes in research and development, as well as manufacturing and producing high performance professional cleaning products.
Combing innovation, technology and efficiency, Biosolutions manages to surpass the highest global standards, by providing biotechnological and ecological professional hygiene and cleaning products.
By concentrating on the four P's, People, Planet, Performance and Profit Biosolutions have created a holistic solution for removing harmful chemicals from the environment.
Biosoultions products use a formulation mix of good bacteria (bacillus subtilis), fermentation extracts and surfactants designed to remove dirt at the source and create an ecological environment. This makes them safe to use, economical, environmentally friendly and most importantly effective!
Click the link below to view the Biosolutions range of cleaning products
To find out more about the Biosolutions Range and how your club could save up to 40% on product costs contact Biosolutions today on 021 023 24118 or email info@biosolutionsgroup.com