SEARCH > Keyword
Club Benefit
Member Benefit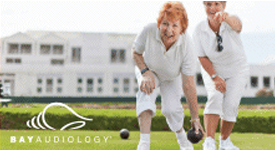 Bay Audiology
Bay Audiology
Health / Wellbeing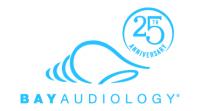 Contact Person:
Email:
Phone: 0800 800 854
Website: http://bayclubsnz.co.nz/
Bay Audiology is the leading audiology service provider in New Zealand, and is part of the world's largest group of hearing clinics.
With us you can benefit from:
The most advanced hearing aid technology
Expert audiologists who are trained at the forefront of innovation and diagnosis
The latest in testing, fitting and programming equipment
As members of Clubs New Zealand we are happy to offer you an exclusive discount of up to $250 on hearing aids. Your nominated club will also receive the same amount donated back. That's a win for everyone!
To take advantage of this deal, please click here or call 0800 800 854 to arrange your free appointment.
Why choose Bay Audiology?
Bay Audiology has been helping New Zealanders to hear better for 25 years! You can have confidence that you will get the best advice, the best price and the best in after-care support.
We are proud to offer the following:
Money back guarantee. To ensure you are 100% happy we have a 60 day money back guarantee.
Length of warranty. At Bay Audiology we are pleased to offer a 3 year warranty.
Continuous aftercare. We work hard to find the perfect solution for your needs, and continue to look after you and your needs for years to come.
Wide range of technology. It's important that you are shown a wide range of hearing aids of different makes, features and prices. We are not affiliated with any one particular manufacturer which allows us to offer you an extensive range of options.
Great Service. We take pride in our experience, knowledge and gold standard client service.
Location of clinic. With over 85 clinics nationwide, we are never far from helping you whether at home or on holiday.