SEARCH > Keyword
Club Benefit
Member Benefit
Entertainment / Promotions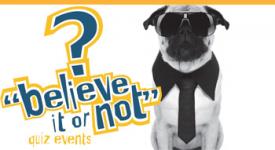 Believe it or Not Quiz Nights
Believe it or Not Quiz Nights
Entertainment / Promotions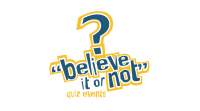 Contact Person: Brendan Lochead
Email: brendan@believeitornot.co.nz
Phone: 027 485 0375
Website: http://www.believeitornot.co.nz/
Believe It Or Not Quiz Nights are New Zealand's largest provider of trivia, quiz questions and weekly quiz nights.
If you are a member of Clubs New Zealand, take advantage of our "First Month Free" offer, where you pay nothing for your traditional or multimedia quiz package for a whole month. The only catch is that you agree to run the quiz for a minimum of eight weeks. But by then we reckon you'll be so utterly thrilled with your new quiz night that we'll one day be sending you a card congratulating you on your tenth quiz anniversary.
Entertainment / Promotions
Jingo
Jingo
Entertainment / Promotions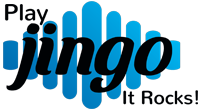 Contact Person: Brent de Bres
Email: info@playjingo.com
Phone: 0800 224 646
Website: http://playjingo.com/
Jingo is music bingo in a box! Jingo is the fun new way to get more patrons at your place. It's just like bingo but better because it's done with music. It's a subscription-based pub music game for New Zealand hospitality venues who want a fun new entertainment choice. We make it easy with the packs, music, promotion via our website, social media and more. Consider Jingo your summer crowd-pleaser for those balmy evenings.
Sounds great? Why not give it a go?
Call us on 0800 224 646 and we'll make it happen!
At Jingo we can make specially tailored packs. You can choose to have a pack based on a decade, like the 80's or 60's, or themed for Christmas or St. Paddy's Day. We will consult with you to help you create the best pack possible for you. It's all part of what we do.
Each week we'll deliver a pack containing a minimum of 40 Jingo, music bingo cards. Each card has the artists and titles of songs printed on it. Your host simply hits play on your music system to start the game. The players listen to the Jingo tracks and when they hear a song on their game card they mark it off. Once they have marked off all the boxes on their game card, they yell out Jingo!
Unlike quizzes, you don't need teams; so singles, couples, triplets and more can play! All your guests will likely be singing along, it's just a whole lot of fun!
Entertainment / Promotions
SKY Television
SKY Television
Entertainment / Promotions
Contact Person:
Email: skybusiness@skytv.co.nz
Phone: 0800 759 333
Website: http://www.skybusiness.co.nz/
Nothing attracts customers like the excitement of watching LIVE sport with their mates and having a cold beer on tap!
Clubs New Zealand Members are offered a 10% discount on SKY TV commercial subscriptions plus the option to add additional decoders at 1/3 the standard rate.
There is also a 25% discount on all Pay Per View events including Boxing and UFC.
To get this fantastic offer all you need to do is pay your monthly subscription by direct debit.
Contact the SKY Business team today to find out more.